At Williams Direct Dryers, our team provides world-class firefighter gear dryers, which are ideal for pairing with a fire gear washing machine – also known as an extractor. In the high-stakes world of firefighting, personal protective equipment (PPE) is the first line of defense, helping to protect firefighters from potentially life-threatening conditions. While the significance of well-maintained gear is widely acknowledged, the often-overlooked aspect of PPE washing and drying plays a pivotal role in prolonging the life of gear and enhancing overall firefighter safety.
Understanding the Challenges Firefighters Face and the Role of PPE Washing Machines & Dryers
Firefighters often operate in harsh and unpredictable environments, regularly exposed to water, sweat, contaminants, and smoke. These conditions can wreak havoc on their gear, potentially compromising its integrity and protective capabilities. Moisture, in particular, is a formidable adversary, as it can seep into PPE, leading to reduced effectiveness and posing potential health hazards for firefighters.
Specialized turnout gear washer and dryer machines play a crucial role in mitigating these challenges. These machines are designed to help keep firefighter gear cleaner, healthier, and free from moisture. This helps ensure that the brave men and women on the front lines of fires have the best protection possible with their essential PPE.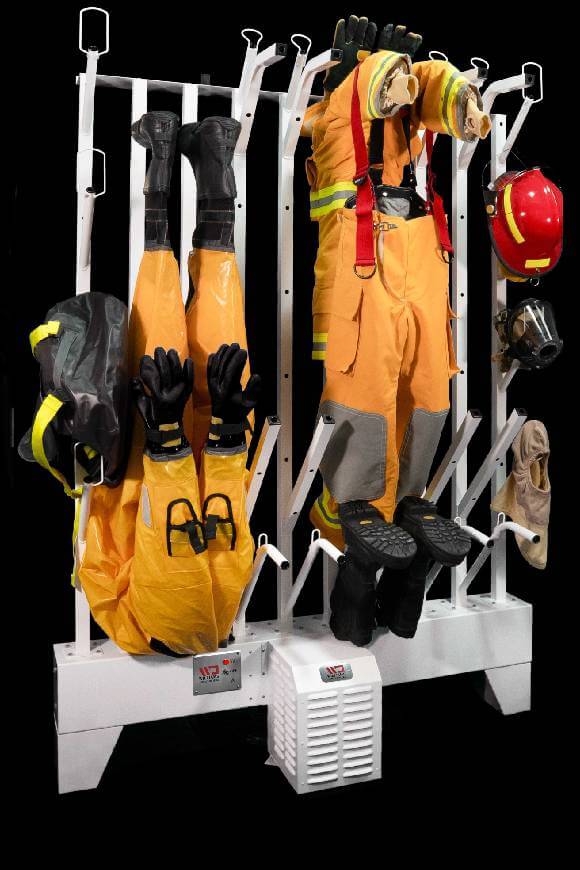 Benefits of Utilizing Turnout Gear Dryers from Williams Direct Dryers Alongside an Extractor Washing Machine for Firefighter Gear
Properly drying firefighter PPE with a turnout gear dryer from Williams Direct Dryers after using a high-quality turnout gear washing machine can provide firefighters with several significant benefits, including:
Improved Gear Longevity
Moisture is the enemy of any PPE. It can deteriorate materials and compromise the structural integrity of gear over time. PPE dryers, especially first-rate options from us at Williams Direct Dryers, effectively remove moisture, reducing the risk of mold, mildew, and fabric degradation. By eliminating these threats, our turnout gear dryers help ensure that these firefighter essentials remain in peak condition and are more readily available to perform at a moment's notice.
Enhanced Firefighter Health
In a profession where every second counts, maintaining one's health is paramount. Unfortunately, wearing damp PPE can have serious health implications for firefighters. Moist gear can lead to skin irritation, increased susceptibility to infections, and even burns if the heat of a fire turns it into steam and overpowers the moisture barrier. Our fire gear dryers are instrumental in helping to prevent these health issues by thoroughly drying PPE and turnout gear.
Odor Elimination
Beyond the physical benefits, fire gear washer and dryer machines can also address psychological factors. A turnout gear washing machine effectively removes smoke, sweat, and other odors and toxins from gear, and our fire gear dryers help avoid locker room-type odors that typically occur from bacteria developing in moist conditions. As a result, firefighters can have cleaner, dryer, and better-smelling gear. This not only helps enhance comfort but can also boost morale.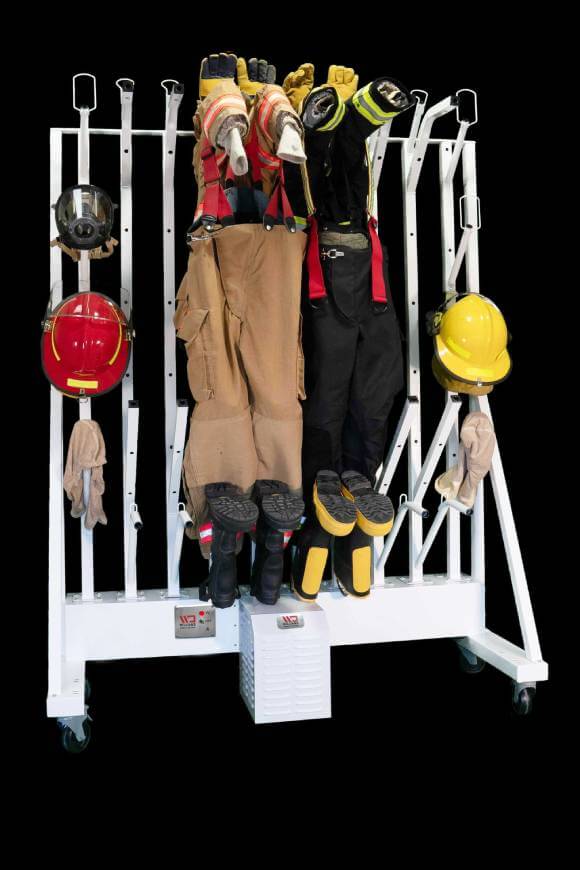 Contact Us Today to Learn More About Pairing Our PPE Dryers with Extractors!
At Williams Direct Dryers, we have several fire gear dryer options available for ordering, and each of them is ideal for pairing with a fire gear washing machine. Utilizing PPE washing machines with our high-quality turnout gear dryers can be a game-changer for fire departments, helping to ensure improved gear longevity, enhanced firefighter health, and odor elimination.
Contact us today to learn more about how our PPE dryers can make a significant difference in the safety and well-being of your firefighting team! You can also check out our page on purchase tips!