High-Quality Dryers for Wet Gear, Boots, & Gloves for Emergency Personnel and First Responders
We Dry Your Wet Gear Fast. Toughest. Dryers. Ever.
At Williams Direct Dryers, we are renowned for building high-quality personal protective equipment (PPE) dryers for emergency personnel and first responders. Our top-performing dryers include NFPA-friendly turnout gear dryers, Hazmat suit dryers, boot and glove dryers, and more.
We know the importance of having dry gear ready for your next call. Wearing wet gear, boots, or gloves for prolonged periods can pose a significant health risk for emergency personnel. That is why our team is dedicated to ensuring that our dryers excel at drying turnout gear, boots, and gloves quickly and thoroughly.
Quick and efficient drying time helps ensure your team's readiness for the next emergency call. At Williams Direct Dryers, our mission is to help the people who sacrifice so much to keep us all safe. To do so, we develop the safest, most effective turnout boot and wet gear dryers on the market.
Efficient and Effective Dryer Solutions
Our high-quality PPE dryers are not only efficient but also NFPA-compliant. Our product line includes superior gear, boot, and glove dryers. This is because we understand that when an emergency occurs, first responders, such as firefighters, don't have any time to waste. In addition to their standard equipment, their turnout gear, including helmets, boots, and gloves, need to be dry and ready for use. As a result, their PPE dryers need to be efficient enough to meet the stringent demands of emergency response teams.
The PPE dryers from Williams Direct Dryers are safer, quieter, more compact, and dry turnout gear quickly. This helps ensure boots, gear, and other clothing are ready when needed. Having dry, ready turnout gear is critical because wearing wet PPE can put first responders at risk of infection and other health risks. For example, firefighters can suffer steam burns from wearing wet turnout gear. Ultimately, wearing wet, unready PPE can negatively impact the ability of first responders to do their jobs effectively, which is why purchasing high-quality PPE dryers is so essential.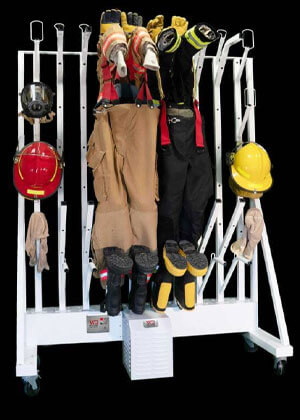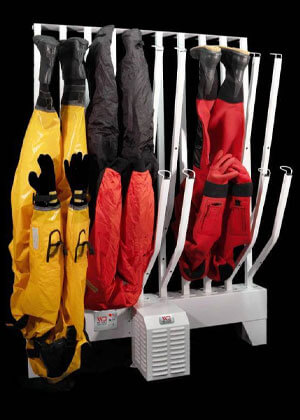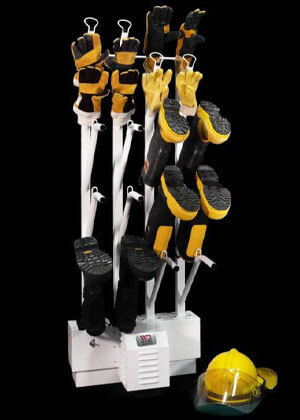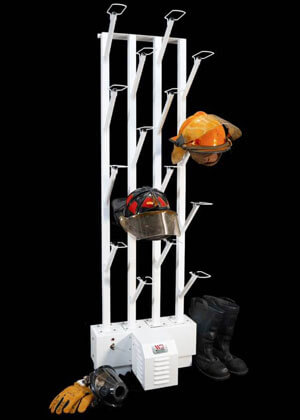 Reduced Risk of Infection
Whether you're a firefighter, law enforcement officer, or emergency personnel, wearing wet gear for a prolonged period can be dangerous to your health. For instance, wet outfits can be a habitat for hazardous pathogens. Fortunately, our dryers are designed to kill over 99% of the bacteria, viruses, and fungi that live in wet gear, boots, and gloves when turnout gear is continuously dried between uses. After all, the people who save lives deserve top-notch protection.
In addition to wet gear dryers, Williams Direct Dryers also offers boot and glove dryers for public works and emergency personnel, along with many other industries.
Customizable Dryer Solutions
Not all first responders and emergency teams are the same. They all face various health risks, whether they are bomb squads, police, fire, or city construction workers. That is why our dryers are easily customizable to include all facets of first responders and workers, protecting them from the trials and hazards of wet gear. So whether you need gear dryers for drysuits, water rescue suits, bomb-protective gear, duty gear, gloves, or boots, Williams Direct Dyers has a drying solution to fit your needs.
Quick Drying
Williams Direct Dryers is an industry-leading vendor of high-quality, durable, and efficient drying equipment for drying turnouts, including boots, shoes, gear, and gloves. Having dry turnout gear is paramount to protecting your team and allowing them to do an effective job day after day. Our dryers use gentle forced air and 105°F heat to eradicate bacteria, fungus, microbes, and moisture without causing shrinkage, warping, or other damage to essential PPE gear and garments.
Check out our product gallery if you're looking for efficient, high-quality, and NFPA-friendly dryers!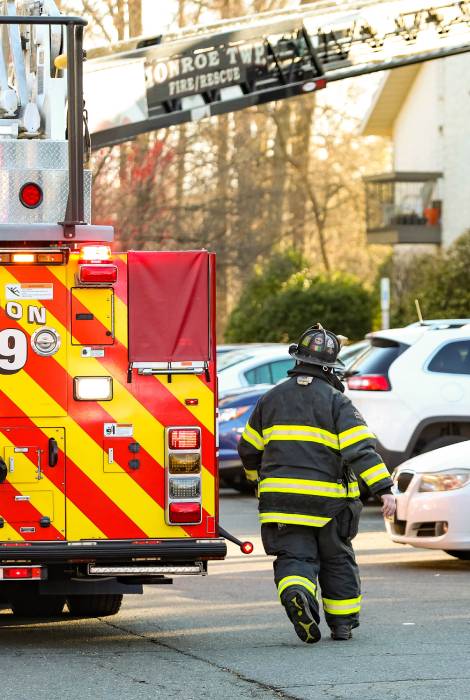 Contact Us
Williams Direct Dryers has over three decades of experience and has since grown to include a wide variety of industries that benefit greatly from having our high-quality PPE dryers. Some of these many industries include NASA, the US military, regional and local governments, service personnel, emergency teams, first responders, fire departments, and others. Contact us today for more information on how we can help your team of first responders with gear dryers, boot dryers, and more!