Law Enforcement Gear Dryers
Blast carcinogens and bacteria with heavy-duty fire gear dryers that can't be beat.
Law enforcement gear dryers from Williams Direct Dryers are critically important. When performing law enforcement work, the last thing you want is equipment that is not functioning optimally. When your gear is damp, dirty, and ragged looking, it makes your job less comfortable and more challenging. Here at Williams Direct Dryers, we create highly effective and efficient specialty dryers for law enforcement.
Our law enforcement gear dryers are quiet and dry gear in as little as two hours. We designed the equipment to effectively dry the hardest-to-reach spots on gear and clothing that may have remaining moisture. By flipping the switch, you can choose between ambient air or warmed air to dry your gear (our dryers do not tumble dry, which has its benefits).
At Williams Direct Dryers, you get the best. Look at our prominent list of clients such as NASA, professional sports teams, the US military, and fire departments around the country who speak for the work we do. To learn more about the benefits of our law enforcement equipment dryers, continue reading.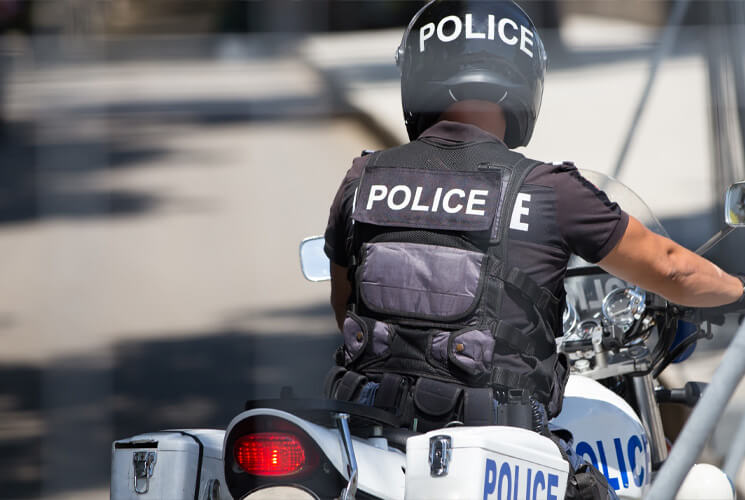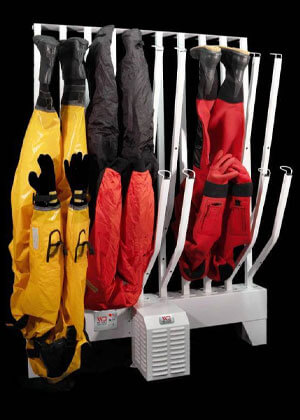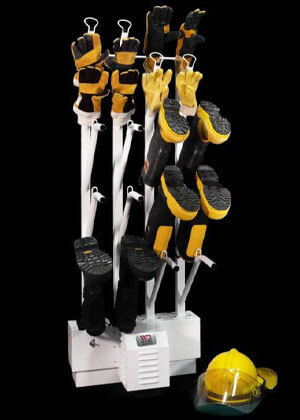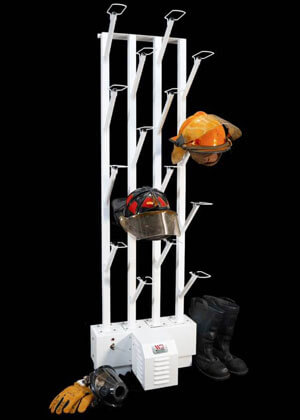 Benefits of Our Law Enforcement Gear Dryers
Reduces Odors
Damp gear is not only uncomfortable to wear but also produces unpleasant odors for yourself and those around you. This repels the people around you. Our gear dryers work to thoroughly dry your gear, which in turn eliminates odors. When gear is damp from rain or sweat, mold and mildew quickly build up and create unfavorable smells.
Makes Gear More Comfortable to Wear
If you work in law enforcement, you don't want to conduct your job in a uniform drenched in sweat. With our gear dryers, gloves, uniform shirts, pants, and boots are dried quickly – in about two hours. This ensures moisture from gear won't cause your body to lose heat faster or feel uncomfortable.
Helps Disinfect Gear
When law enforcement equipment accumulates moisture, it leads to a range of problems such as skin conditions. Our gear dryer eliminates up to 99.95% of bacteria and pathogens before they cause illness. Fungal infections such as Athlete's foot are also less likely to occur when using our dryers.
Increases Lifespan of Gear
Our dryers are effective in making your gear last as long as possible. When moisture remains on the gear, it leads to faster material breakdown. Our dryers help ensure mildew and mold don't prematurely destroy gear. Also, our dryers use your choice of warm or ambient air to dry, which means no tumble drying. As a result, our dryers subject your equipment to less wear and tear.
Allows You to Do Your Job Better
Law enforcement gear that gives off an odor and looks ragged doesn't command respect, and in law enforcement, how people perceive you determines how easy or hard your job may be. Our dryers ensure you don't have to worry about sweat spots and unpleasant odors so that you can focus on your job.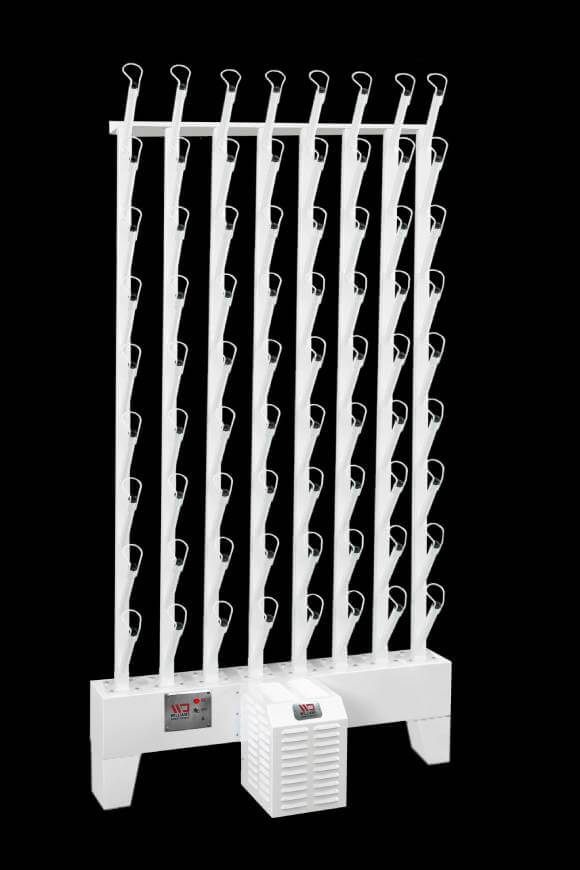 Contact us Today for a Free Consultation
At Williams Direct Dryers, we have been creating specialty dryers for all sorts of industries since 1989. With a flip of a switch, you choose warm or ambient air to dry your law enforcement gear quickly. Our dryers don't tumble, so it reduces wear and tear.
Our dryers also shut off automatically and come with a built-in energy management system. Our dryers eliminate pathogens such as bacteria and COVID-19, so they lessen the risk of illness.
To learn more about our specialty law enforcement dryers, you can contact us here. We look forward to working with you!