Because no one…
wants to wear wet gear!
866-534-4696
we ship Worldwide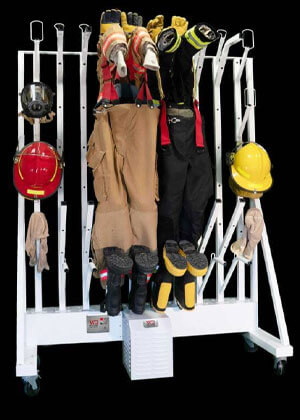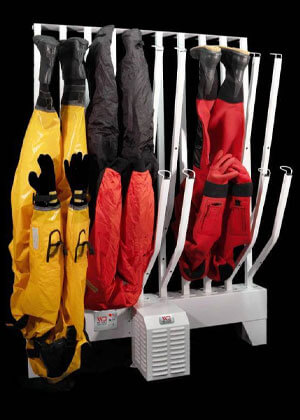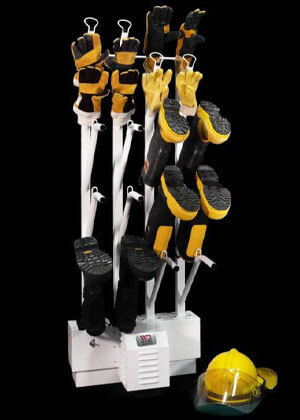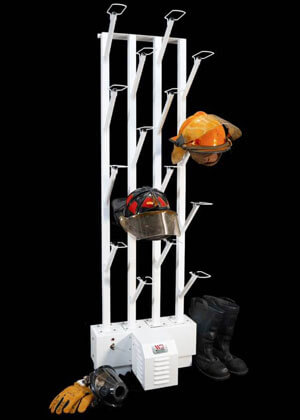 Firefighter / Turnout Gear Dryers & Other PPE Dryers
NFPA-friendly non-tumble style dryers for all First Responders PPE
---
No one knows the importance of safety like the men and women who have chosen careers in public safety. Williams Direct Dryers has made it our mission to honor your commitment to your community with a promise of our own: we will always develop the safest, most effective turnout / fire gear dryers possible to help care for the equipment that takes care of you.

Our non-tumble style gear dryers are NFPA-friendly with stainless hardware built into the toughest dryer ever. Each unit is built with durable components and is designed to last even through frequent use. Perhaps this is why many fire departments across the globe have chosen to install our gear dryers to care for their equipment.
View the Williams Direct Dryers line of Fire Gear Dryers.
Our innovative drying system comes with unmatched benefits:
Maintain thermal stability of PPE
Increase usable life of turnout gear
Helps remove 99.95 % of bacteria from gear when dried between use
Helps eliminate mildew growth and odor
Our dryers offer the best and safest drying option for all your PPE. Switch between NFPA compliant warm, high volume air or ambient temperature high volume air drying with the flick of a switch. Learn more about our energy management systems.
Your Partners Since 1989
Williams Direct Dryers is your partner in equipment maintenance and protection. We manufacture over 50 different styles of turnout and fire gear dryers, so you can choose the size and style that best fits your needs. We can even accommodate custom orders to ensure that you get exactly the right dryer for you and your crew. We stand behind our dryers and support our customers. Whatever you need, you can be confident that our team will assist you. We live by our motto: "If you can wear it… we can dry it!"
Don't wait to take control of your team's health. Our dryers offer better drying options, which reduces contamination from common pollutants like dust and ash. Switch between warmed air and ambient drying with the flick of a switch to accommodate delicate items like masks or turnout gear with thermal protection.
Client Testimonials
Read what customers have been saying about our products
Tommy McKenzie, Fire Chief
Lovell VFD (ME)
Our PS4/R8 is really great. We like the fast drying time. In our cold weather climate, this dryer delivers. No more wet gloves boots and turnouts.
Scott A. Clifford, Lieutenant
Richmond Fire Dpt, KY
The Model RM8 that we purchased is of the finest quality and workmanship that I have seen in a long time. Desmond Mayne was very helpful and courteous in answering any and all questions we had regarding this product. The unit is very "User Friendly" and effective in mask drying. Keep up the good work.
James Curry, Deputy Chief, Logistics.
Sandy Springs Fire Rescue (GA)
Safety is #1 concern. These dryers deliver a key component to our long-term safety goals of reducing injuries and exposure to carcinogens.
Dan Burkett, Chief
South Newton Twp. Vol. Fire Dept. (PA)
Dollar for dollar the best dryer on the market. We looked at many gear dryers and our PS4 delivers every bit of the quality and timeliness that we expect.
Jack Wilson, Senior Instructor
Delaware State Fire School (DE)
Our one piece suits are dry in hours – not days. Thank you!
Get in touch with us!
Want to learn more about our products? Have any suggestions? Leave us a message and we'll get back to you promptly.
Latest Blog Posts
The Evolution of Firefighter Gear Dryers: An Essential Component for Safety

At Williams Direct Dryers, our team and firefighter gear dryers have played a vital role in changing the way turnout gear is dried and cared for. When it comes to firefighting, the safety of the brave men and women who battle flames and save lives is paramount. One critical aspect of ensuring their overall safety …

Pairing Fire Gear Washing Machines with Top-Quality Firefighter Gear Dryers From Williams Direct Dryers

At Williams Direct Dryers, our team provides world-class firefighter gear dryers, which are ideal for pairing with a fire gear washing machine – also known as an extractor. In the high-stakes world of firefighting, personal protective equipment (PPE) is the first line of defense, helping to protect firefighters from potentially life-threatening conditions. While the significance …

Why You Should NOT Use a PVC Pipe Fire Gear Dryer

For firefighters, having dry gear is a must; however, owning and operating a PVC pipe fire gear dryer is nowhere near as beneficial or effective as owning a durable fire gear dryer from Williams Direct Dryers. Our high-quality dryers can help ensure that all of your turnout gear, from boots, and gloves to helmets and …