Industrial Gear Dryers
We Dry Your Wet Gear Fast. Toughest. Dryers. Ever.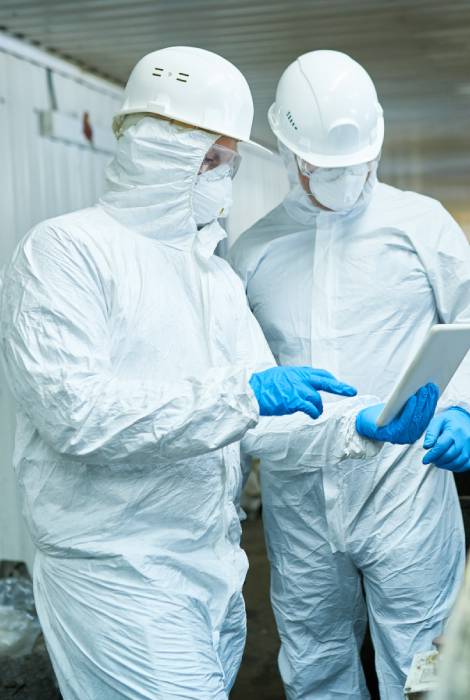 Taking proper care of your industrial gear dryer and personal protective equipment (PPE) is critical in many work industries, such as oil and gas, manufacturing, construction, healthcare, and more. When you correctly care for industrial gear, it adequately protects against chemicals, flying debris, sharp objects, and other hazards.
Williams Direct Dryers has been making specialty dryers for various industries since 1989. Since we've been at it so long, we've become experts at what we do. To learn more about the many benefits of our industrial gear dryers on industrial workwear, see our product gallery or continue reading.
When you neglect the care of industrial clothing and equipment, it may not provide workers adequate protection from injuries and illnesses. Therefore, the importance of keeping industrial clothing and equipment dry in the workplace cannot be overstated.
Benefits of Using Our Industrial Gear Dryer
Extends Life of Gear
When moisture accumulates on industrial gear, both from sweat and the outer environment, it leads to quicker deterioration. Workwear that retains moisture quickly attracts mildew and mold, which, if not addressed, destroys the material. With our dryers here at Williams Direct Dryers, thorough drying is done in as little as two hours, preventing mildew and mold growth.
Since our dryers use your choice of warm or ambient air to dry gear, there is no wear-and-tear from tumble drying. Our dryers work in such a way you can use them on the most fragile gear without damaging it. This means you save money due to the expanded shelf life of your equipment.
Prevents Bacteria Growth & Odors
When industrial workwear remains wet, bacteria rapidly grows on it. If this isn't taken care of, bacteria and mold cause strong odors. A fantastic feature about our industrial workwear dryers is they effectively eliminate 99.95% of bacteria and pathogens. This means that not only will gear smell better but also prevents fungus and bacteria growth.
Prevents Infections & Reduces Sick Days
Since our dryers eliminate 99.95% of bacteria and pathogens, employees are at lesser risk from hazards like staph infections and Athlete's foot. Ultimately, overall sick days are also reduced, given that workers are less exposed to pathogens that can make them sick.
Built-in Energy Management System
Our industrial workwear dryers all have an energy management system built into them. This ensures that you're using energy as efficiently as possible, which helps to lower energy costs. Also, you can program our dryers to shut off automatically after a certain amount of time, which prevents wasting energy.
Runs Quietly
While many dryers are pretty loud, that isn't the case with our units. Our dryers use warm or ambient air to dry clothing and other types of gear, so they are far quieter than any tumble dryer. Since our dryers are quiet, employees and others won't be distracted by continuous loud noises.
Reduces Downtime That Gear Can Be Used Again
Our dryers work quite fast — typically, it takes only about two hours to dry an item completely. This means using the equipment again quickly by an employee without waiting for many hours or even days before an item is fully dry.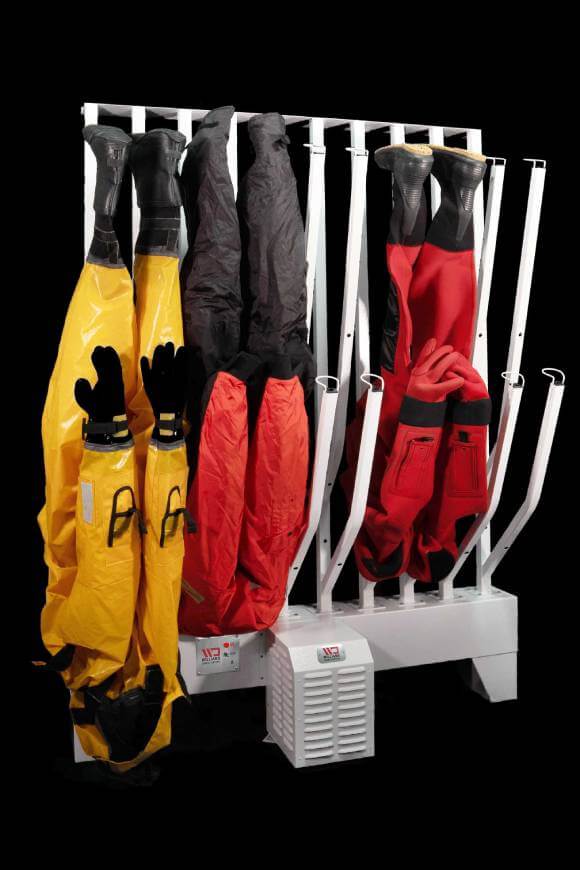 Why Do Business With Us At Williams Direct Dryers
Since 1989, Williams Direct Dryers has manufactured high-quality specialty dryer products. Our client list speaks to our success, including the US military, NASA, resorts, fire departments around the country, professional sports teams, and more. When you do business with us, we work closely with you to learn your individual needs to find the best dryer for you.

Contact Us Today To Have Your Industrial Gear Dryer Questions Answered
If you're interested in having your very own industrial workwear dryer, you can reach out to us here. One of our friendly staff members will get back to you and answer any questions you have.